About Mistresses & Dommes List
Hi! This is a website devoted to Pro Dommes and Mistresses.
We love FemDom and we actually can't live without it. So that's why we create our projects. Please, insert and share our banners on your website or other resource to help us make our business even better!
Common website link URL - https://mistresses.fetish-x.com
Banner 1 - 468x60px

Image link - https://mistresses.fetish-x.com/images/banners/first_banner_1.gif
or just insert this code below
<a href="https://mistresses.fetish-x.com"><img src="https://mistresses.fetish-x.com/images/banners/first_banner_1.gif"></a>
Banner 2 - 468x60px

Image link - https://mistresses.fetish-x.com/images/banners/486x60_1.jpg
or just insert this code below
<a href="https://mistresses.fetish-x.com"><img src="https://mistresses.fetish-x.com/images/banners/486x60_1.jpg"></a>
Banner 3 - 468x60px

Image link - https://mistresses.fetish-x.com/images/banners/486x60_2.jpg
or just insert this code below
<a href="https://mistresses.fetish-x.com"><img src="https://mistresses.fetish-x.com/images/banners/486x60_2.jpg"></a>
Banner 4 - 468x60px

Image link - https://mistresses.fetish-x.com/images/banners/486x60_3.jpg
or just insert this code below
<a href="https://mistresses.fetish-x.com"><img src="https://mistresses.fetish-x.com/images/banners/486x60_3.jpg"></a>
Banner 5 - 468x60px

Image link - https://mistresses.fetish-x.com/images/banners/486x60_4.jpg
or just insert this code below
<a href="https://mistresses.fetish-x.com"><img src="https://mistresses.fetish-x.com/images/banners/486x60_4.jpg"></a>
Banner 6 - 468x60px

Image link - https://mistresses.fetish-x.com/images/banners/486x60_5.jpg
or just insert this code below
<a href="https://mistresses.fetish-x.com"><img src="https://mistresses.fetish-x.com/images/banners/486x60_5.jpg"></a>
Banner 7 - 468x60px

Image link - https://mistresses.fetish-x.com/images/banners/486x60_6.jpg
or just insert this code below
<a href="https://mistresses.fetish-x.com"><img src="https://mistresses.fetish-x.com/images/banners/486x60_6.jpg"></a>
Banner 8 - 468x60px

Image link - https://mistresses.fetish-x.com/images/banners/486x60_7.jpg
or just insert this code below
<a href="https://mistresses.fetish-x.com"><img src="https://mistresses.fetish-x.com/images/banners/486x60_7.jpg"></a>
Banner 9 - 240x400px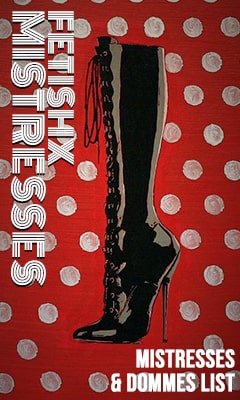 Image link - https://mistresses.fetish-x.com/images/banners/240x400_1.jpg
or just insert this code below
<a href="https://mistresses.fetish-x.com"><img src="https://mistresses.fetish-x.com/images/banners/240x400_1.jpg"></a>
Banner 10 - 240x400px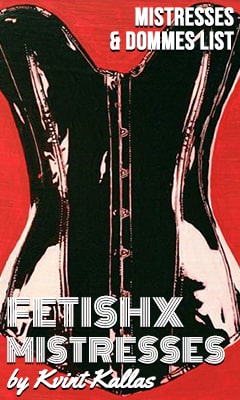 Image link - https://mistresses.fetish-x.com/images/banners/240x400_2.jpg
or just insert this code below
<a href="https://mistresses.fetish-x.com"><img src="https://mistresses.fetish-x.com/images/banners/240x400_2.jpg"></a>
Banner 11 - 240x400px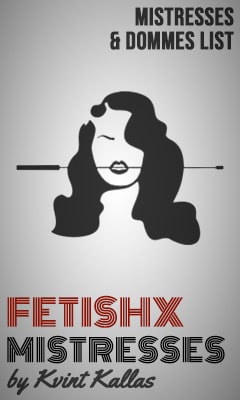 Image link - https://mistresses.fetish-x.com/images/banners/240x400_3.jpg
or just insert this code below
<a href="https://mistresses.fetish-x.com"><img src="https://mistresses.fetish-x.com/images/banners/240x400_3.jpg"></a>
Banner 12 - 240x400px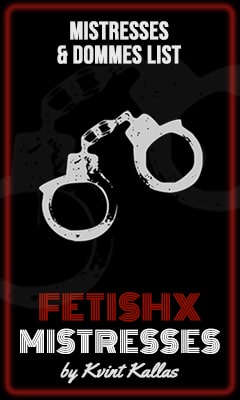 Image link - https://mistresses.fetish-x.com/images/banners/240x400_4.jpg
or just insert this code below
<a href="https://mistresses.fetish-x.com"><img src="https://mistresses.fetish-x.com/images/banners/240x400_4.jpg"></a>
Banner 13 - 240x400px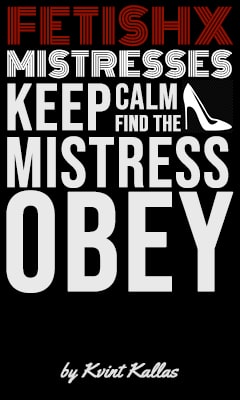 Image link - https://mistresses.fetish-x.com/images/banners/240x400_5.jpg
or just insert this code below
<a href="https://mistresses.fetish-x.com"><img src="https://mistresses.fetish-x.com/images/banners/240x400_5.jpg"></a>
Banner 14 - 300x250px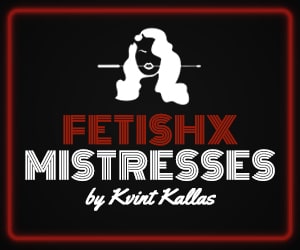 Image link - https://mistresses.fetish-x.com/images/banners/300x250_1.jpg
or just insert this code below
<a href="https://mistresses.fetish-x.com"><img src="https://mistresses.fetish-x.com/images/banners/300x250_1.jpg"></a>
Banner 15 - 300x250px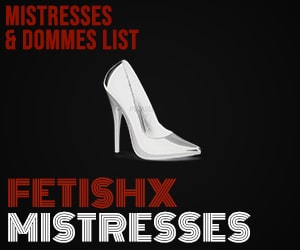 Image link - https://mistresses.fetish-x.com/images/banners/300x250_2.jpg
or just insert this code below
<a href="https://mistresses.fetish-x.com"><img src="https://mistresses.fetish-x.com/images/banners/300x250_2.jpg"></a>
Banner 16 - 300x250px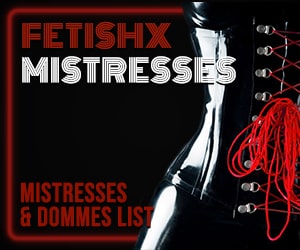 Image link - https://mistresses.fetish-x.com/images/banners/300x250_3.jpg
or just insert this code below
<a href="https://mistresses.fetish-x.com"><img src="https://mistresses.fetish-x.com/images/banners/300x250_3.jpg"></a>
Banner 17 - 300x250px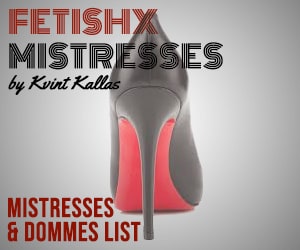 Image link - https://mistresses.fetish-x.com/images/banners/300x250_4.jpg
or just insert this code below
<a href="https://mistresses.fetish-x.com"><img src="https://mistresses.fetish-x.com/images/banners/300x250_4.jpg"></a>
Banner 18 - 300x250px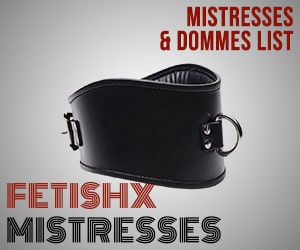 Image link - https://mistresses.fetish-x.com/images/banners/300x250_5.jpg
or just insert this code below
<a href="https://mistresses.fetish-x.com"><img src="https://mistresses.fetish-x.com/images/banners/300x250_5.jpg"></a>
Banner 19 - 768x90px

Image link - https://mistresses.fetish-x.com/images/banners/768x90_1.jpg
or just insert this code below
<a href="https://mistresses.fetish-x.com"><img src="https://mistresses.fetish-x.com/images/banners/768x90_1.jpg"></a>
Banner 20 - 768x90px

Image link - https://mistresses.fetish-x.com/images/banners/768x90_2.jpg
or just insert this code below
<a href="https://mistresses.fetish-x.com"><img src="https://mistresses.fetish-x.com/images/banners/768x90_2.jpg"></a>
Banner 21 - 768x90px

Image link - https://mistresses.fetish-x.com/images/banners/768x90_3.jpg
or just insert this code below
<a href="https://mistresses.fetish-x.com"><img src="https://mistresses.fetish-x.com/images/banners/768x90_3.jpg"></a>