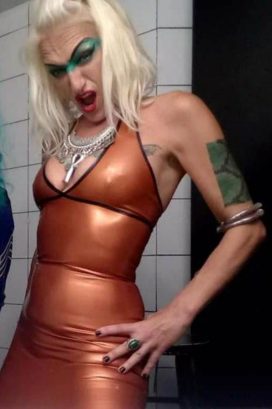 EMPRESS EVOL from Boca Raton, USA
Boca Raton, USA
LegendaryPro Dominatrix Empress Evol AKA Goddess Belladonna has over 20 years experience . This Femme Fatal walks the Earth a living Breathing Goddess with powers that bend the Universe, and it's occupants to her WILL. EMPRESS EVOL is an Intelligent, Powerful and Gloriously Beautiful woman, a 1 in a Billion ARTIST and a sadist whom finds completion, only when torturing a masochists. She enjoys FOOT WORSHIP, CBT, BDSM, sissy-sluts, and LATEX! EVOL also provides the EVOL HOTLINE for phone sessions with your ALTER EGO. Her new Dungeon Lair is named the Magic Temple, and is located in Delray Beach, for PRIVATE SESSIONS. She is an ICON of KINK, And an EXPERT in ALL that is FETISH.
Reviews for EMPRESS EVOL
There is no reviews for EMPRESS EVOL yet. Leave your review and be the first!
Services by EMPRESS EVOL
There is no services by EMPRESS EVOL. Sorry, Dominatrix just hasn't filled this yet.
This page is devoted to EMPRESS EVOL Boca Raton, USA . Here you will find common information about Pro Dominatrix, reviews and reports from slaves, submissives and other clients.
Also you can watch photos with EMPRESS EVOL
If you want to book a session with EMPRESS EVOL just go to Mistress website (link above) and check if she's available at the moment