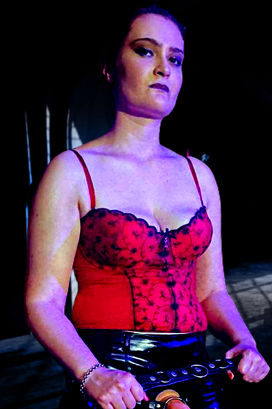 Mistress Dominique from Johannesburg, South Africa
Johannesburg, South Africa
Allow Me deep within your mind and I'll take you places you've only ever dreamed of being. Release your pressures and frustrations of life and join Me in My world of tailor made sessions according to your lustful dark depths of your desires. Turning your BDSM dreams and fantasies into reality, Join Me in the dark yet delightful world of Fetish and Kink. I will be your trusted guide, your security, your safe haven and your support, however I can be your Devious Tormentor, Cunning Intimidator and Lustful Temptress. I am Compassionate, tender, nurturing as well as Sadistic, Cruel and Merciless. I adore the true nature of an experienced and obedient submissive as much as the honesty and curiosity of a first timer. I want to leave you feeling content, fulfilled and appreciated. My range of Kinks are extensive and I'm also eager to hear about your interests. I am a sensual talented sadistic caring Domina/FemDom How you can address Me: Her Highness, your Majesty, Ma'am, Goddess, Mistress, Domina I am your addiction, your darkest, wildest fantasies come true. I do not offer sexual services, My submission or My disrobing. I enjoy every aspect of the lifestyle and you will sense this when you are used by Me. Fully Discreet and Secure at My Own private dungeon in Sandton. Come and have an experience of a lifetime.
Reviews for Mistress Dominique
There is no reviews for Mistress Dominique yet. Leave your review and be the first!
Services by Mistress Dominique
There is no services by Mistress Dominique. Sorry, Dominatrix just hasn't filled this yet.
This page is devoted to Mistress Dominique Johannesburg, South Africa . Here you will find common information about Pro Dominatrix, reviews and reports from slaves, submissives and other clients.
Also you can watch photos with Mistress Dominique
If you want to book a session with Mistress Dominique just go to Mistress website (link above) and check if she's available at the moment